Company updates
TARGET risk management solution rolled out to 500 stores in central Europe
27 November 2021
Loss prevention and risk management software has been installed in around 500 stores in the Czech Republic, Hungary and Slovakia.
The TARGET solution from CCSG enables investigation of suspicious transactions and potential non-compliance at each of the supermarket stores, helping managers to identify, manage and reduce risk. Video and accompanying POS data are monitored in six hubs, two for each country.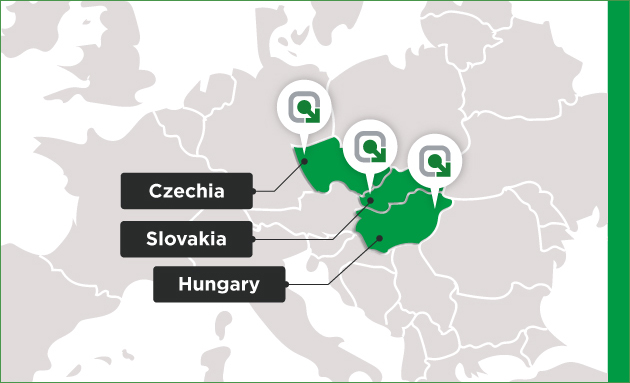 The implementation for these stores included:
TARGET Site: the software is tailored for each individual store's CCTV system, features and layout.
TARGET Client: the user interface application through which operators investigate using the TARGET platform.
TARGET Insight: consists of all reporting functionality, software updates and deployments of configuration changes.
All the stores had existing American Dynamics video surveillance systems, which CCSG engineers integrated into TARGET. The installation was a full virtual deployment, which entailed the hosting of the TARGET platform on just 22 machines in a data centre, rather than relying on the recording equipment at each site.
As the stores' CCTV systems were already connected to a central system in the UK, the entire deployment and configuration was carried out by CCSG from the UK, obviating the need for site visits during the Covid-19 pandemic.