24/7 Automated Security System Healthchecks
We check the health and status of your CCTV systems so that issues and faults can be detected and resolved before they become a problem.
Detects
issues automatically
Streamlines
CCTV maintenance visits
Reduces
CCTV system downtime
How does it work?
TARGET DISCOVERY works by connecting to your systems regularly to retrieve operational and diagnostic information.
Key benefits of using TARGET DISCOVERY
Detects issues automatically
Reduces system downtime
Streamlines your maintenance visits
Reports daily system statuses
Provides a live web page view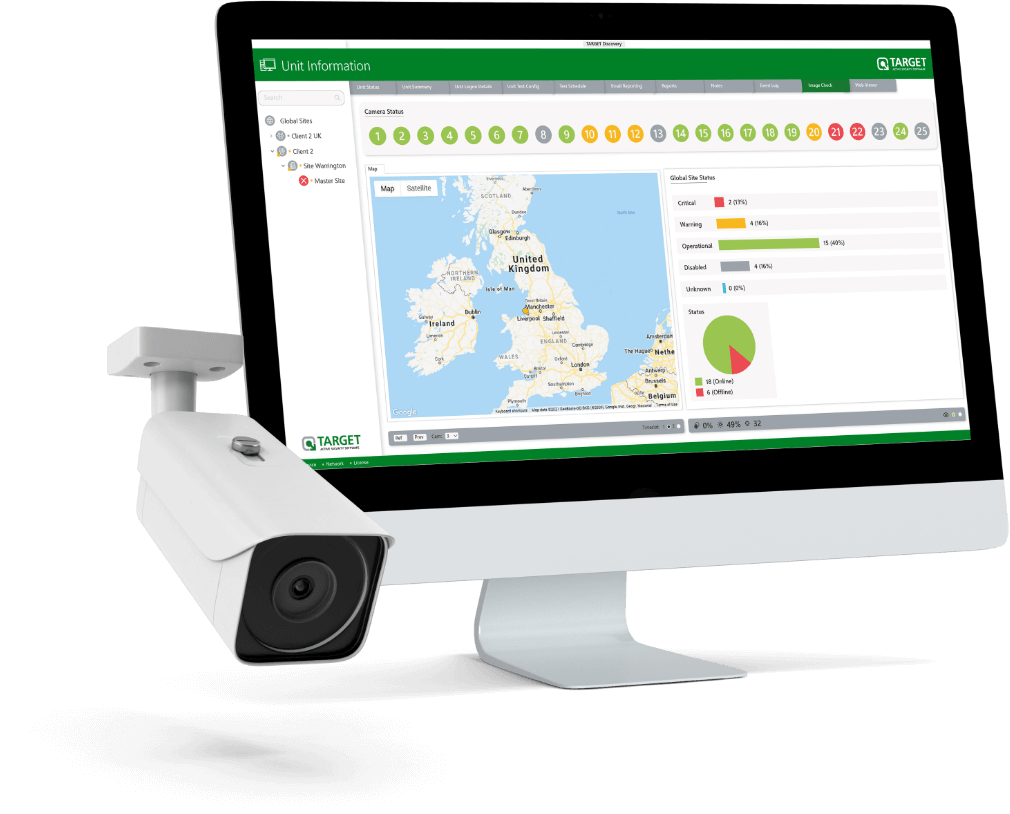 24/7 peace of mind
TARGET DISCOVERY can remotely monitor the status of a multi-brand and multi-location system from anywhere in the world.
Download the latest TARGET DISCOVERY brochure here
24/7 Automated Security System Healthchecks.
Download PDF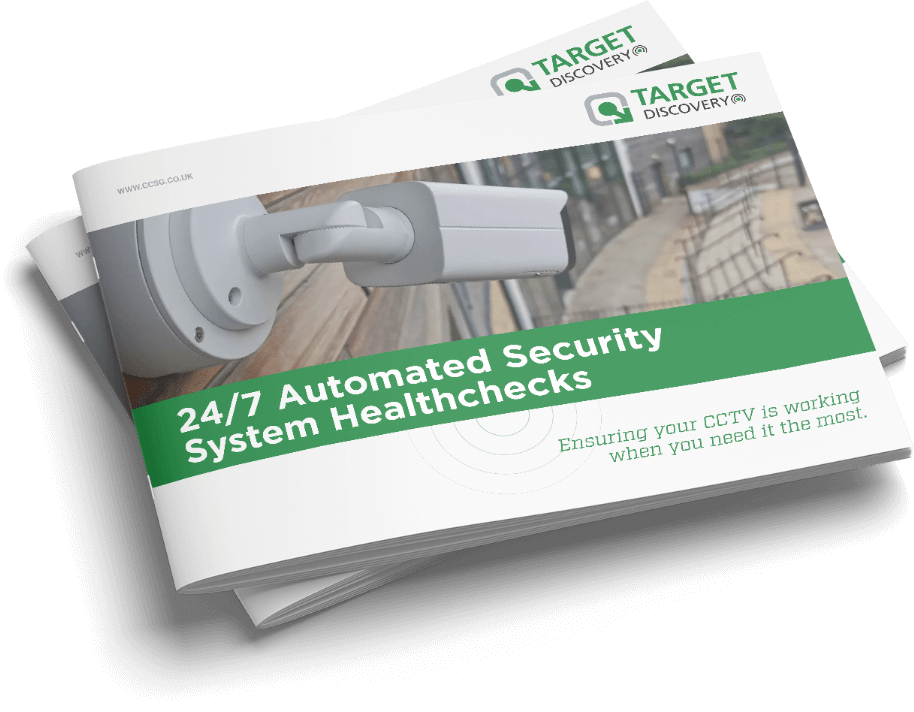 Manufacturers we support
We work with many of the leading surveillance and POS equipment manufacturers, constantly integrating new models with our class-leading software solutions.
















Book a demo to see our software in action
A demo of TARGET, our industry-leading risk management software, provides a summary of the key features and functions it has to offer. Book a demo today to see how TARGET can help your business manage risk and protect its assets.
What you can expect from a demo with CCSG:
Walk-through of any of our software
A session tailored to your needs
Answers to any questions you might have
Book a demo