What is Target Insight?
Corporate level dashboards & reports
TARGET INSIGHT is a web-based application which aggregates the data from multiple TARGET sites, providing management level dashboards and in-depth reports on risks and other data such as health and safety, people counting and queue management.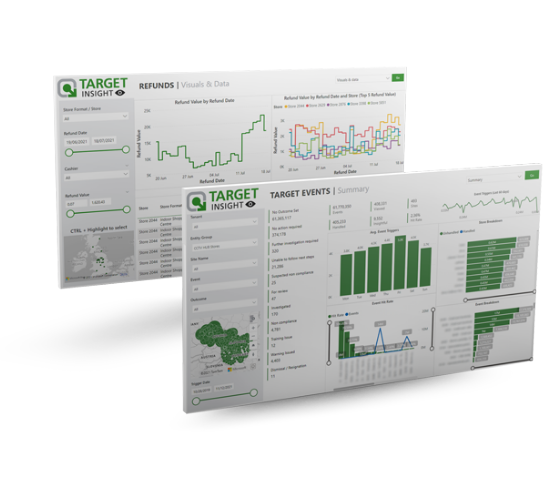 Why Use Target Insight?
Software Management and Reporting Platform
With TARGET INSIGHT, you can have unrivalled visibility of the types and magnitude of risks to your business, rapidly identifying trends and gaining insight into staff performance, actions and reactions.
Observe
Corporate-level dashboards
Orientate
In-depth reports
Available in multiple languages
Intuitive risk-level dashboards
Rapid risk protection deployment
Remote software rollout ability
Staff performance monitoring
Store-level performance analysis
KEY FEATURES
Discover what's possible
with TARGET INSIGHT
TARGET INSIGHT puts you in control, whether you need high-level information or need to drill down to the details of a specific risk. It's also a training portal which administers all the e-Learning material needed to support your staff.
How it works
Visibility of factual data
TARGET INSIGHT continually runs a complex set of processes which evaluates your data and status levels across all your TARGET-enabled sites. It also manages the reporting, software update and re-licensing for all TARGET software across your business.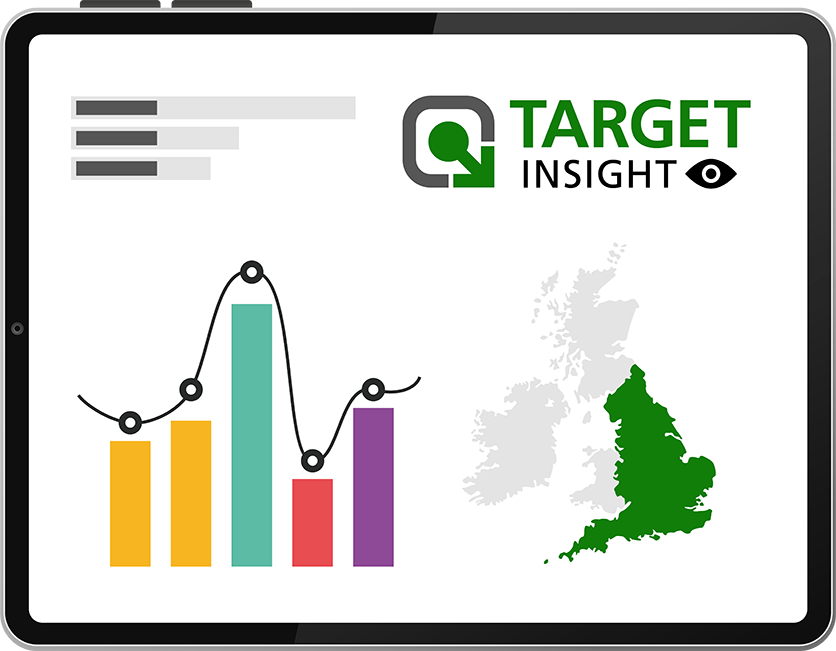 ALL IN ONE PLACE
Be in control of all your business risks, systems and more
Store Systems
CCTV & ANPR


Intruder alarms


Access control


PoS data
Store Safety
Slip, trip and fall claims


Out-of-hours activity


Lone worker safety


Mitigate reputational damage
Process Compliance
Process failure


Opening hours


Process checks


Age verification checks
Business Intelligence
People counting


Customer journey analysis


Signage


Daily routine management
Free DEMO
Book a demo to see our software in action
A demo of TARGET, our industry-leading risk management software, provides a summary of the key features and functions it has to offer. Book a demo today to see how TARGET can help your business manage risk and protect its assets.
What you can expect from a demo with CCSG:
Walk-through of any of our software
A session tailored to your needs
Answers to any questions you might have